The Salon Professional Academy in Georgetown, Texas is focused on training the next generation of salon professionals to be skilled and financially independent. Consider this education an investment in the rest of your life! Below is some information on our Cosmetology School Requirements and Costs.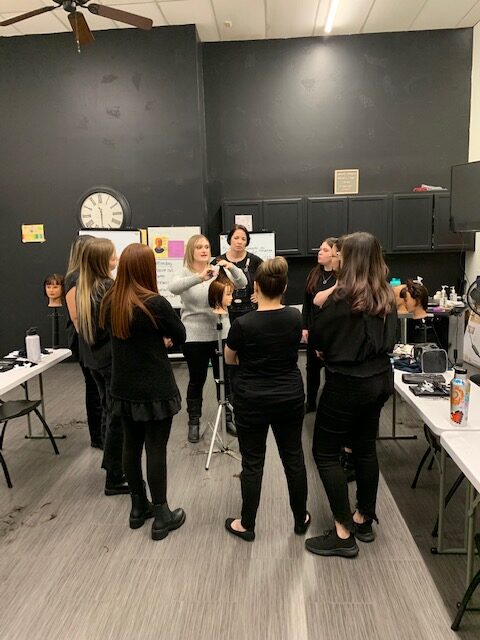 COSMETOLOGY PROGRAM LENGTH AND COST
Program Length: 1,000 hours Full-Time
Here's the breakdown of your career investment:
Tuition: $15,000
Kit & Supplies: $2,000
Application Fee: $100
Student Permit Fee: $25
Total Career Investment: $17,125
FINANCIAL AID AND SCHOLARSHIP OPPORTUNITIES
As an Accredited School, we are able to accept financial aid for those who qualify as well as other assistance. There are many scholarship opportunities as well as funding from the GI Bill and MyCAA. Our Financial Aid Director will be able to discuss your financial situation one on one when you are serious about enrolling in our Academy.
REQUIREMENTS TO ENROLL
The requirements needed to enroll are: a Drivers License/ID, Social Security Number, Official High School Transcripts, High School Diploma (or GED), Meningitis Vaccination (under the age of 22), and 2 wallet sized head shot photos.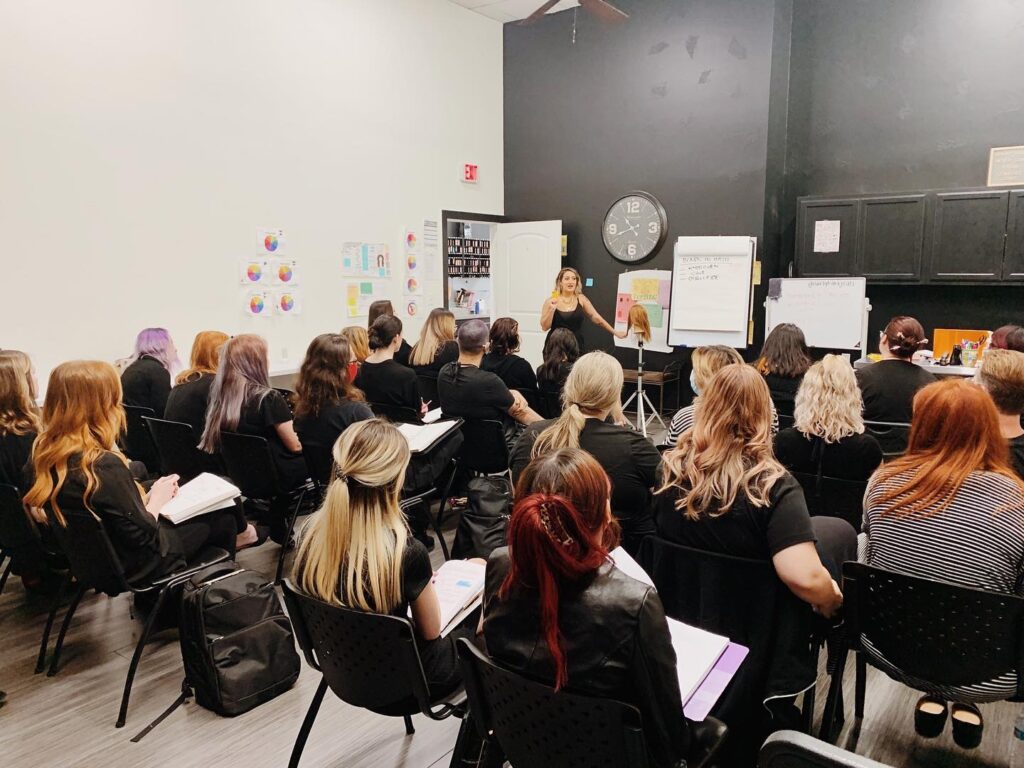 WHY TSPA GEORGETOWN?
At The Salon Professional Academy Georgetown our students are taught technical skills for hair, skin and nails. You will also learn how to market yourself in the beauty industry.
Don't just take our word for it, here's what our past students are saying:
"I am so thankful for this school! I was a student here. From day one at orientation the owners greet you by name every single day! The instructors are so patient and caring. This is the most advanced education and the whole curriculum sets you up for success. This is also the most affordable program compared to other cosmetology schools. After graduation I went directly into being a stylist because my salon didn't have an assistant program and I was more confident and knew more about color than stylists who had already been working behind the chair. I've been so fortunate to finally live my dreams. I'm reaching goals I never thought I could and this school was the push I needed. The hours for licensing have gone down to 1,000 hours but I still received so much more than my peers who took longer programs. You learn advanced techniques, your books are always busy, and you learn how to formulate and color correct which are keyyyy!!" – Sara T (TSPA Georgetown Graduate)
"I am a current student at The Salon Professional Academy.The educators are amazing! Always teaching me new ways to improve my cosmetology skills and pushing me to do better. The Owners always support everybody here and help us develop skills that other schools don't always teach! Not only do I get to connect with my clients, I have become very close to the other students who always help and boost up my confidence. I am so blessed to be here!" – Brooklyn T (TSPA Georgetown Graduate)
"I'm enrolled at TSPA Georgetown, and it's awesome! It was definitely the right decision for me, we learn so much more than hair, skin, and nails, we learn business skills too, to help us in our futures. The educators are amazing and everyone is super supportive." – Miranda M (TSPA Georgetown Graduate)
WHAT TO DO NEXT
If you're ready to take the next step into the career of your dreams, book a tour of our academy and our Admissions Team will be able to answer any questions you may have about our program.
To see more of TSPA Georgetown, be sure to follow us on social media @TSPAGeorgetown!